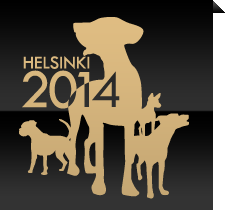 About the city
Helsinki is the capital of Finland and has over half a million residents. Helsinki is situated on the Baltic Sea.
Helsinki in figures
    Helsinki founded in 1550
    Capital of Finland since 1812
    Population over 600 000, approx 1.3 million in Greater Helsinki
    Finnish-speakers 90.4%
    Swedish-speakers 5.4%
    Other language groups 4.2%
    Foreign nationals 3.1%
    Evangelical Lutherans 72%
    Orthodox 2%
    Total area 716 km2
    Coastline 123 km
    Islands 315
    Hotels 53
    Restaurants 1053
    Museums 72
    Universities 14
    Municipal tax rate 17,5 %
    Mobile phones per 100 inhabitants 96
    Average temperature yearly +5.0°C
    Warmest month, June +21.7°C
    Coldest month, January -10.4°C
Public transport in Helsinki
With a single ticket you can hop aboard trams, busses, the metro and even the ferry to Suomenlinna. Single tickets can be purchased from the driver, from ticket machines or even by sending an SMS text message by mobile phone (requires a Finnish service provider).
Daytickets are available for unlimited use on public transportation for 1-7 days. They can be purchased from ticket machines, from the Tourist Information or from the Helsinki City Transport service point in the Central Railway Station. One day ticket is also sold by the drivers.
Regional tickets allow the holder to travel freely in Helsinki, Espoo, Kauniainen and Vantaa. Regional tickets and regional tourist tickets can be purchased eg. from ticket machines.
Read more from Visit Helsinki web site.
Dogs on public transport
According to Helsinki Region Transport dogs may be transported as long as they do not cause inconvenience to other passengers. Pets travel free of charge. On the metro and commuter trains pets can be transported only in compartments with no sign indicating prohibition on the outside.
Small pets travel most comfortably on your lap, larger pets in the legroom. At stations, it is advisable to use a lift with your pet, when possible, instead of taking the stairs.
Dog parks in Helsinki
The Public Works Department of Helsinki has constructed over 80 dog parks all around the city for allowing dogs a place to run and play freely. Some dog parks have separate areas for smaller and bigger dogs. A few beaches have also been dedicated for dogs to have a swim.
There is a dog park near the Helsinki Exhibition and Convention Centre. It is at the intersection of Radanrakentajantie and Mäkelänkatu. 
Read more from Public Works Department's web site